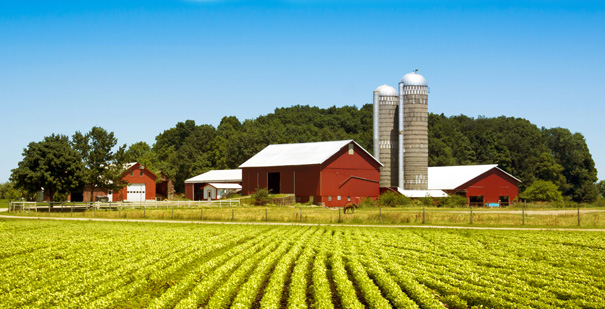 About Us
Carroll County is a beautiful, rural area, convenient to Baltimore, Gettysburg, and Washington, D.C. In addition to its great location, Carroll County offers a peaceful day away from the hustle and bustle of more metropolitan areas. Carroll offers so much for our visitors to see. Here you will find history, antiquing, festivals, walking tours, driving tours, biking tours, and nature parks. And when your day is done, kick back and relax at one of our quaint bed and breakfasts or modern hotels.
Our visitors are encouraged to stop by the Visitor Center at 210 E. Main Street, Westminster, where they will find friendly and knowledgeable staff to help them plan a day in Carroll County. We have many brochures about the various sites, along with our Calendar of Events.
History! History buffs can find plenty to satisfy their curiosity. Carroll's North border shares billing as the Mason-Dixon Line. The Historical Society of Carroll County offers tours of the Sherman-Fisher-Shellman House and a gallery located in the Kimmey House full of Carroll County memorabilia; and don't forget the gift shop which offers lots of museum-quality items for sale.
Take a stroll back over a hundred years to the Carroll County Farm Museum, which is open to the public from May to October. During the season many festivals are held: The Old-fashioned 4th of July Celebration, Fiddler's Convention, The Maryland Wine Festival© in September and Fall Harvest Days in October. Artisans demonstrating broom making, tinsmithing, blacksmithing may be observed or stop for a break in the Rose Garden, offering old-fashioned varieties of roses.
The Union Mills Homestead and Grist Mill (circa 1797) home of the Shriver family for six generations, has been carefully restored. Years ago the bustling mill attracted wagonloads of people bringing their grain to market. Today, watch whole grain ground into wheat, buckwheat and corn meal, which can be purchased in small sacks at the gift shop. The Homestead also played an important part in the days before the Gettysburg Civil War battle. Troops from both sides were fed from the huge kitchen–though on different days. Everything is much the same as when the Homestead was in daily use by an active family growing with America, and the visitor is assured a rewarding experience. The Homestead also hosts the Maryland MicroBrewery Festival the last Saturday in September.
Driving Tours! Take a leisurely ride through some of our most scenic back roads while tracing troop movement and observing Civil War points of interest. Our Civil War Driving Tour will provide you with the route that some 60,000 Union and Confederate soldiers marched through. The two-part brochure describes the history and the actual driving tour with map. Sites are clearly marked and the tour is arranged so that you can begin at most any of our towns.
Shopping! Carroll County offers the antique seeker a potpourri of shops. Most of our small towns have multiple antique shops with Westminster the site of an Antique Mall. In addition, we have a very unique shop in New Windsor, SERRV International, which provides an outlet for artisans from third world nations. These artisans produce museum-quality jewelry, carpets, baskets, and decorative items all at very reasonable prices. Our small towns are full of quaint shops to explore providing you with just the right gift item or souvenir of your trip.
Walking Tours! Our four tours provide you with a historical lesson in architecture. Two of our tours are located in downtown Westminster. As you guide yourself through the "Courthouse Square" tour, you will discover 10 sites including the historic jail, courthouse and Ascension Church.  The "Westward Expansion" tour provides the exteriors of 31 sites including many businesses with 19th Century architecture and private residences built by the affluent Carroll County businessmen of the 1800's. Our third tour takes you through one of the few entire towns on the National Historic Register, Uniontown. Visit 18 sites in this historic, quaint village…a townscape virtually unchanged from the turn-of-the century. And finally, our fourth tour in Taneytown includes 38 exterior views…from an inn where George and Martha Washington slept, to churches and merchants homes.
Outdoor Activities! Whether you like to boat, fish, hike, picnic, play tennis, or just appreciate nature's beauty, Piney Run Park is yours to enjoy. Completed in 1974, this 300-acre lake is rich in environmental and recreational resources. Its clear waters are surrounded by 500 acres of beautiful woods and open space. The natural rural surroundings, combined with creative, informative programming, make Piney Run Park an ideal place to discover and enjoy the out-of-doors.
A great place for swimming, Cascade Lake is a privately owned six-acre, spring fed lake nestled among 25 acres of rolling hills and woods. Here, too, visitors may picnic, swim and fish. In addition, there is a large roped-off area for swimming, which includes waterslides, a high dive platform, and floating rafts. Bring your family and friends for a truly old-fashioned swimming experience.
Restaurants! When you need a rest and some sustenance there are plenty of wonderful places to eat. Carroll County offers an array of eating experiences ranging from church suppers, deli shops along our Main Streets, to award-winning restaurants. Our Visitor Center has sample menus for your use.
Lodging! Our bed and breakfasts will supply you with a special place to lay your head. Many are located in historic buildings and the owners are "oh so happy" to talk with you about the history while providing a country breakfast the next morning. In addition, we have several modern reasonably-priced hotels, which can accommodate families and (some) even pets!
Carroll County takes you back to a time when a slower pace was part of our heritage, when rural life allowed time to make ice cream on the back porch with family members around, when sitting by a stream catching fish was not time out, but a part of life. Come join us away from the hustle, bustle life…we look forward to your visit.
Call ahead for our FREE Visitor Information packet, 1-800-272-1933, or stop by our Visitor Center at 210 E. Main Street, Westminster.