51st Deer Creek Fiddlers' Convention & Common Ground on the Hill Roots Music & Arts Festival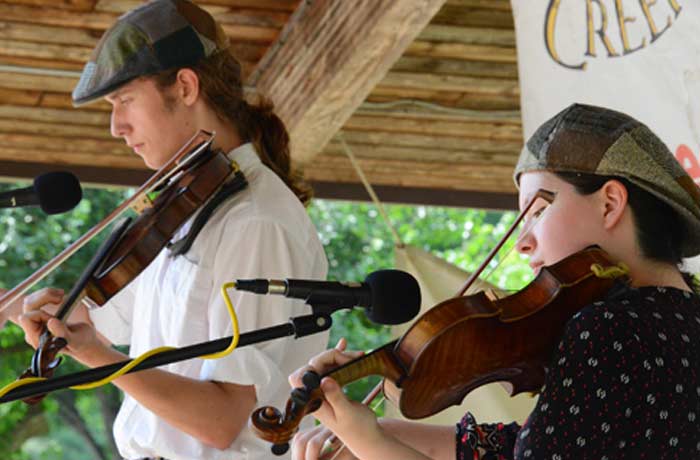 Two great events combine on the campus of McDaniel College! The days starts with 51st Deer Creek Fiddlers' Convention, which includes band and individual competitions and the Eileen Carson Schatz Memorial Southern Appalachian Clogging Contest, for cash, instrument and performance prizes. Competition registration begins at 9 AM and contestant tickets include access to the full Festival of performances! Bring a lawn chair to enjoy the competition, or spread out for shade tree picking.
The Roots Music & Arts Festival includes performances by headlining mandolin virtuoso duo Mike Marshall & Caterina Lichtenberg, Frank Solivan & Dirty Kitchen, Blues Hall of Fame band Professor Louie & the Crowmatix, old-time band Boojum with Joe Troop of Che Apalache, Mandolins on the Hill with Barry Mitterhoff, and many more! Host band Walt Michael & Co.
Air-conditioned performance spaces, juried art vendors, food, and a wine & beer garden featuring wine from Wide Roots and beer from Pub Dog.
Deer Creek contestant tickets: $20/$15 (includes access to the Festival)
Roots Music Festival tickets: $50/$45. Student tickets $20; children 12 and under free.
Tickets: https://app.enrollsy.com/classes