Sykesville Art & Wine Festival
May 7 @ 12:00 pm

-

4:00 pm

$40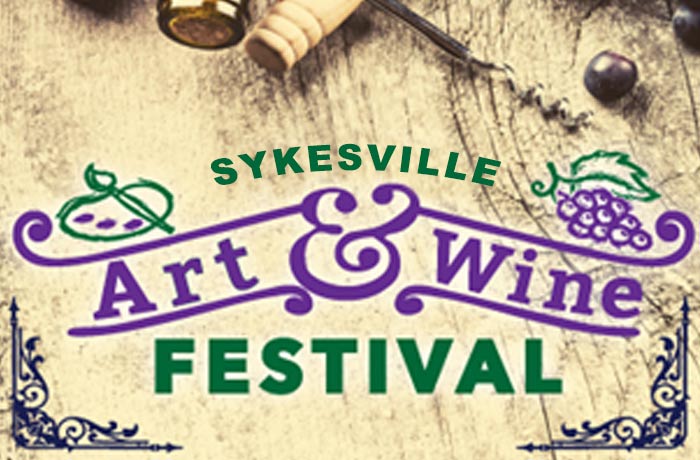 Mark your calendar for a stupendous journey around the world of wines at the Sykesville Art & Wine Festival!
This year, the Downtown Sykesville Connection (DSC) is not only showcasing some of the best Maryland wineries but is also bringing over vineyards from the Sonoma Valley, Argentina, France, and Italy to downtown Sykesville. Whites, reds, rosés, cavas, and other specialty wines will be available for unlimited sampling with your collectible Sykesville glass (provided).
Enjoy an exciting and diverse wine sampling alongside live entertainment, local artists, and food in our vibrant local business community, embodying an atmosphere of old-fashioned, historic, small-town charm! Three music venues, street performers, and other local artists will await you in downtown Sykesville.
This Festival is presented by Acts Fairhaven.
The DSC is a 501(c)3 focused on enhancing the quality of life in downtown Sykesville, and recognizes the Town of Sykesville as its partner for all events and programs.