Friday, 10 September 2021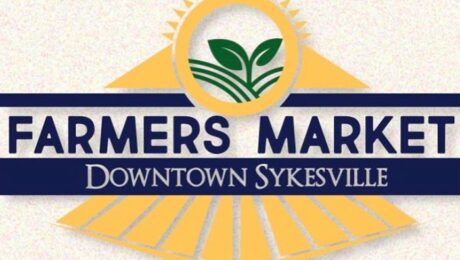 The 2021 Downtown Sykesville Farmers Market is nestled in historic Sykesville. Vendors are set up on Baldwin Drive or integrated in the fabric of our charming shopping district, in between the unique shops and boutiques of the Best Main Street in America 2020 (award by Independent We Stand).
The Market runs every Sunday, 9:00am-1:00pm from May 16th to Oct 24th!
You can find a variety of locally sourced fruits and vegetables, herbs, honey, cakes, nuts, beef, pork, poultry, eggs, cheese, baked goods, dog treats, as well as eclectic artisan booths displaying jewelry, home decor, and art pieces.
We have the Junior Market returning that will host special activities each week for our younger Market attendees! We will also be having a poetry and art contest at the Junior Market – for more information on how to enter your poetry or art please email downtownsykesville.event@gmail.com
Main Streets shops and boutiques are opening earlier to welcome you as well!
We have so many more surprises but would rather have you come check them out.
Market Vendors:
* Diveley's Fruit Farm https://diveleysfruitfarm.com/home
* Grace A Mano https://www.graceamano.com/
* Valencia's Produce  https://www.facebook.com/valenciaproduce
* Beads by Bettina  http://www.beadsbybettinadesigns.com/
* DC Dills  https://dcdills.com/
* Ridge's Hot Peppers  https://www.instagram.com/ridgehots/?hl=en
* Staffords Produce  https://www.facebook.com/StaffordsProduce/
* Fiddlers Green  https://fiddlersgreen.io/
* Dilly Dally Garden/Bee Haven/ Patchwork Dahlias  https://www.beehavenflowerfarm.com/ , ` http://dillydallygarden.com/ , https://www.facebook.com/Patchwork-Dahlias-1450276655274772/
* Caramel Kettle https://www.thecaramelkettle.com/
* Greek Superfoods/ Dimitri Olive Oil  https://dimitrioliveoil.com/
* My Favorite Things https://www.myfavoritethingshome.com/?fbclid=IwAR1Oq2P0OSGEjW4Vk7HsUWqFEQURs2J1a-uxSPW3OAaec3ja2F3ECYGe_2I
* The Exotic Bean https://theexoticbean.com/
* Balti Marons  https://www.facebook.com/BaltiMarons1/
* Addison's Bakery  https://www.facebook.com/Addisons-Bakery-144758865702984/
* Serene Lavender Farm  https://www.serenelavenderfarm.com/about-us
* Goose Ridge Soaps  https://www.gooseridgesoaps.com/
* MISCellaneous Distillery  https://www.miscdistillery.com/
* Detta's Delight Lids  https://www.etsy.com/shop/DettasDelight
* Puerto Rico Distillery  https://puertoricodistillery.com/
* Revive Juice  https://revivehealth.life/
* Forging and Welding by Will
* Great Harvest  https://www.greatharvest.com/
* Braglio Farms  https://www.bragliofarms.com/
* The Golden Stitch Boutique  https://www.etsy.com/shop/thegoldenstitchmd/?fbclid=IwAR18ybXTJfhhUg6Yq9Ee3k8HLPHhgnEouxeHs5nAoYXNF3hJDZsP469JOd4
* Twin Valley Distillers  https://marylandistillery.com/
* All GenZ  https://www.facebook.com/maddy.whiteman.31
* Real Tasty Food  https://www.realfoodrealtasty.com/
* Raising Kane Designs  https://www.raisingkanedesign.com/
* Infinite Love Project  https://infiniteloveproject.com/
* God Scent Herbs  https://www.facebook.com/God-Scent-Herbs-259439127431748
* All That's Golden Designs
Food vendors:
* El Piquin Food Truck – https://piquinrestaurantessex.com/  only to-go options will be offered in accordance with Health Department Guidelines and Governor Hogan's COVID-19 Safety Plan
We all have a responsibility to stop the spread of COVID-19; as such the Sykesville Farmers Market requires mandatory mask usage while attending the market, social distancing, and frequent hand sanitizer usage. All of our vendors are required to answer COVID-19 screening before attending each Market and we ask that if you are experiencing COVID-19 symptoms, have been exposed or have come in contact with someone exposed to COVID-19 that you refrain from attending the Farmers Market.