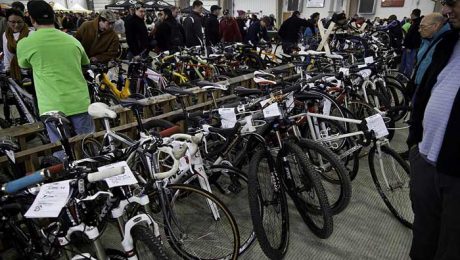 Don't miss the 25th annual STOP, SWAP AND SAVE, the East Coast's largest indoor bicycle swap and consumer bike expo. If you've never made it to the SWAP before, don't miss out in 2022…It's our 25th year !!!
The STOP, SWAP AND SAVE is the place to sell your old parts and bikes or take advantage of unbelievable deals on everything you need for a great season of cycling. Buy, sell, browse, shop, trade or just hang out with industry reps, individual vendors, bike shops, manufacturers and like-minded cyclists!
Admission is still only $5 and includes thousands of square feet (yes, it's all indoor and heated) of everything that cycling has to offer. Whether you're looking for road, mountain, triathlon, BMX, vintage, new or used, there's something for everyone!
Don't Miss Out!
See you at the SWAP!
To keep up with the latest SWAP info:
StopSwapAndSave.com