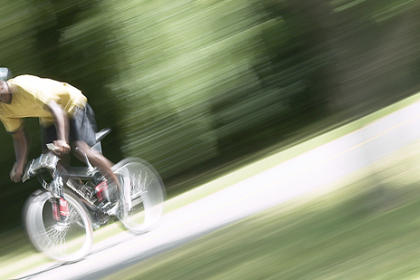 Welcome to biking in Carroll County… where 10 loop tours, consisting of over 150 miles of cycling, offer varying degrees of difficulty.  Our bike tours provide the recreational cyclist a unique view of scenic back roads while highlighting scenic stops and historic attractions.  The detailed color-coded routes offer cyclists a preview of slopes that will be encountered, and will enable cyclists to quickly plan routes based on length and difficulty.
Cyclists are encouraged to assess the relative physical conditions of the roads for safety.  Furthermore, traffic volume and speed can vary greatly with time of day and day of the week.  Therefore, these factors must be evaluated by each cyclist when determining route safety.
And, if you want to explore our County further, consider an overnight stay at one of our quaint B&Bs or our reasonably priced hotels. When you finish your ride or need a break, stop by one of the many restaurants, coffee shops, or bakeries along our Main Streets for a relaxing meal or a take-away lunch.
Contact the Carroll County Visitor Center, 1-800-272-1933, or Email us at cctourism@ccg.carr.org for a print copy of the Bike Tours in Carroll County.
Click here to view the maps on your mobile device while you ride and to visit CarrollBiking.com
See below for local bike shops to assist you with a purchase of a new bike or for bike repairs. 
Bike Tours in Carroll County
Click on the links below to get text directions for a Bike Tour.
Taneytown – Tour #1
Taneytown – Tour #2
Union Bridge – Tour #7
Westminster North – Tour #3
Westminster South – Tour #6
Race Pace Bicycles 
racepacebicycles.com
1 Railroad Avenue
Westminster , MD
410-876-3001
Sales, service and rentals. All rentals should be made in advance for proper size. Offer road, mountain and hybrid rentals, as well as child trailers and tag-along bikes.
White's Bicycles 
12 West Main Street
Westminster , MD
410-848-3440
A small town bicycle shop that has a great selection of road and mountain bikes, helmets, lights, bike bags, bicycle parts and bike repair shop.